While we know that "a picture is worth a thousand words," many BAs feel they don't have the tools or know the techniques necessary to incorporate diagrams into their requirements process. There are pricey diagramming tools out on the market that serve advanced needs and there are also plenty of affordable tools to create simple and effective visual models.
Let's take a quick look at 5 diagramming tools that you may already have or that come with a low price tag (many also have free trials), and how they can help you create effective diagrams during your requirements process. (This is important, since we know that visual modeling can help speed up your requirements process.)
Diagramming Tool #1 – Visio (If You Have It)
The first and foremost tool used by business analysts to create diagrams is Visio, provided by Microsoft. Many organizations have licenses to Visio, making it a first choice for many business analysts. (While the individual license is not cheap, if your organization already has a license, it's often easier to get access to it than to make the case for a separate investment in one of the other tools.)
It's relatively easy to use and there are online tutorials. It also has out-of-the-box shape sets for many common modeling notations, like UML and BPMN.
If you don't have access to Visio already, it is one of the more pricey options at $589/professional license. There is a 60-day free trial you can download.
If you are job searching and see Visio come up in job descriptions, download the trial and get familiar with the tool. Otherwise, keep reading for other more affordable tools that will serve all of your basic diagramming needs.
Diagramming Tool #2 – Gliffy
Gliffy is an online diagramming tool that allows you to create everything from basic workflow diagrams to BPMN and UML diagrams. It has out-of-the-box shapes for most common modeling needs.
Gliffy costs $4.95 or $9.95/month/user and discounts are available if you pay for an entire year upfront. There is a free trial that allows you to create up to 5 diagrams.
Gliffy is my go-to tool for everything except for user interface diagrams. Use the free trial to experiment with new modeling techniques if you don't have access to Visio. If you use Gliffy regularly, you won't have a steep learning curve if you move to an organization using Visio because the layouts are very similar.
Although I haven't used them personally, LucidChart and SmartDraw are competitors to Gliffy with similar feature sets at similar price points. Both have been used and recommended by our past course participants.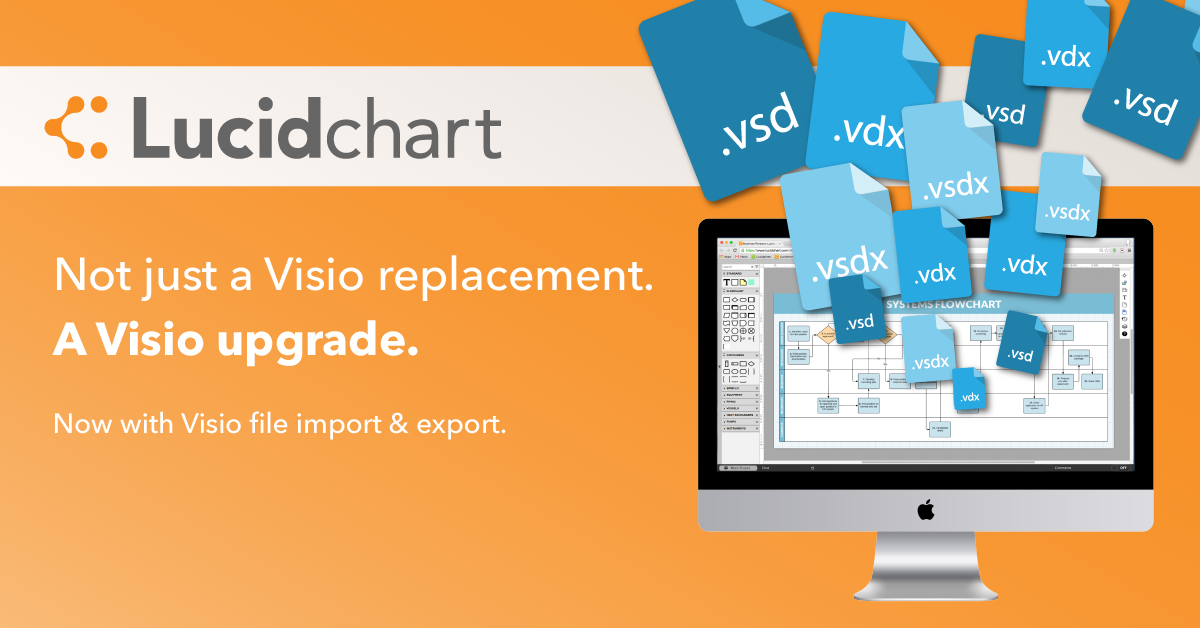 Diagramming Tool #3 – Balsamiq
Balsamiq is a rapid wire-framing tool that captures the look of hand-drawn wireframes electronically. Hand-drawn wireframes are effective because they don't give the false impression that what's behind the wireframe has already been implemented. It's also easier for stakeholders to provide feedback on them because they never seem complete.
Within Balsamiq, there are several user interface elements that you can drag and drop into your wireframe. Like Gliffy, it's online so you don't need to download any software. There is also a downloadable version.
A Single User License to Balsamiq costs $79. Discounts are available for volume packs and they have an extensive program offering free versions to classrooms, open source projects, and non-profits. Balsamiq has a demo version that allows you to create one wireframe at a time. As long as you save your source file, you can upload it and edit it again and again. While it's possible to use just the demo version for ongoing analyst work, you'll waste a lot of time doing so. It's well worth the modest investment to pick up a license to the tool.
Diagramming Tool #4 – Axure
Axure is a prototyping tool that allows you to create wireframes, sitemaps, prototypes, click-through prototypes, mobile prototypes, and flow diagrams. It allows a non-technologist to create prototypes where a stakeholder can actually click a button and see the result. I've had a lot of success having stakeholders review and validate requirements diagrammed with Axure prototypes.
With additional work, you can integrate data into the prototype as well. Axure also allows you to annotate your wireframes or prototypes and export them as documents.
With the advanced functionality comes a price tag. The standard version is $289 and the pro version is $589. A 30-day free trial is available.
Diagramming Tool #5 – SmartArt in Microsoft Office
While Visio requires a separate license, SmartArt is a built-in feature to Microsoft Word, Excel, and PowerPoint. With SmartArt, you can create simple process flows, images that represent the pros and cons of a decision or option, and graphics that show hierarchies, relationships, or matrices of information. There is a natural limit to using SmartArt in that only so much information can be represented, making it an ideal tool for incorporating simple diagrams into slide decks or high-level documents like Scope Statements and Business Cases.
And while not the most efficient way to create models, the shapes option can also be effective. We've had course participants create workflow diagrams using the out-of-the-box shapes in Microsoft Word which is a great way to practice modeling without learning a new toolset.
What Will Your Diagramming Toolset Be?
The tools listed above are simple and affordable. With one or two of them you'll be able to create everything that I've created in the Visual Modeling Sample Pack.
Diagramming doesn't have to take a lot of time and doesn't require an expensive toolset. Focus on selecting a small set of tools that enable you to be efficient and create a wide variety of different visual models so that you can communicate your requirements more effectively.